Alium Finance announces a competition for traders with a total prize of 2000 USDT
By admin
1m
14.03.2022
16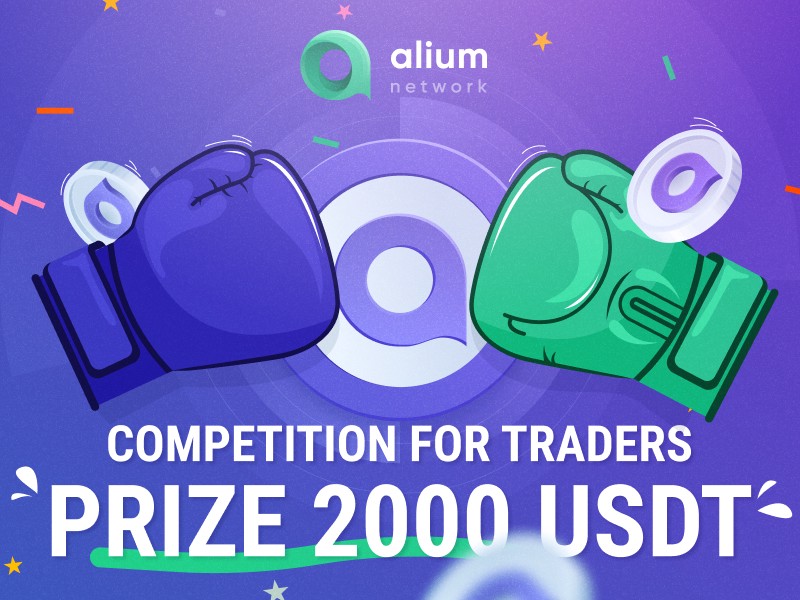 Alium Finance announces the launch of a competition for traders with a total prize pool of $2000 USDT. Within 14 days, professional and novice crypto traders will compete for the main prize — 500 USDT. At the same time, the rewards will be divided into 2 types: fixed and variable.
To participate in the contest, you need to make at least 5 trades on Alium.Swap in pairs with ALM, rewards start accruing from the sixth trade. Today, more than 30 trading pairs are available to users, including such as 1İNCH, ADA, BAT, COMP, and others.
The top 5 most productive traders will be able to receive one of the fixed rewards:
1st place — 500 USDT
2nd place — 300 USDT
3rd place — 300 USDT
4th place — 150 USDT
5th place — 100 USDT
Also, from each completed transaction since the start of the contest, 0.05% of the volume of each completed transaction by all traders from March 16, 00:00 to March 30, 23:59 will be charged to the additional prize pool. Alium will also allocate 650 USDT for an additional prize pool. An additional prize pool will be distributed among the 25 highest performing traders. The volume of the pool and individual awards depends on the total number of participants in the competition.
The contest starts on Wednesday, March 16 at 00:00 UTC and will run until March 30 at 23:59 UTC. Rewards will be credited to participants' wallets within 5 working days after the end of the contest.
To take part in the traders' contest, fill out the form.
admin
Cryptocurrencies are all I talk about. Most of the time.
16
people liked this article