Roadmap Update
By Alium Finance
2m
18.11.2022
0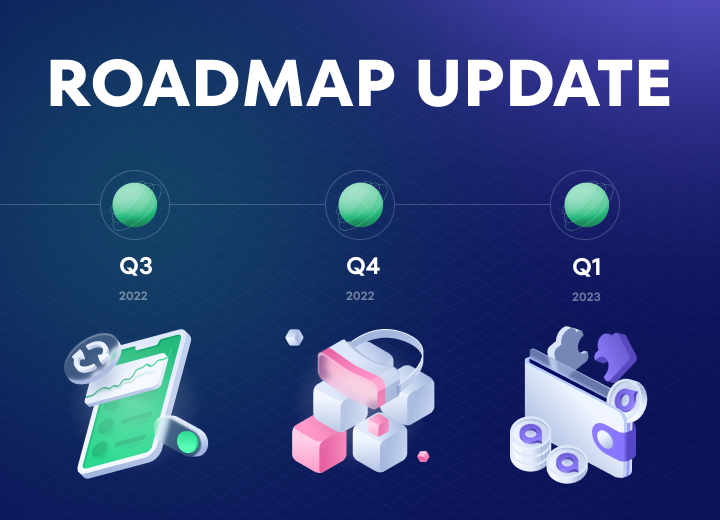 Hi everyone!
We're excited that our community has been growing like crazy, and we want to give you information as soon as we can!
We've been fully occupied on getting everything in place – and it's paying off. We can't wait for you all to see what is coming.
We're glad to announce that we've updated our Roadmap!
We have been working hard to make Alium Swap even better, and we are thrilled to share our progress with you.
The release of the app has been moved from Q3 to Q4 and new build is coming soon (in the next few days). So stay tuned for more information about the release date and other updates about Alium Swap at our social networks.
Wait for the announcement of GameFi mechanics integration in Alium Swap. The team is already developing it, so we will keep you updated.
We look forward to meeting you at WBC Bangkok and Metaventures conferences. These are important events for our team and we will be fully present there.
Also, we know how we're all waiting for cross-chain, but we need to have a little patience. We're already at the finish line, Cross-Chain is coming soon.
And finally!
Get ready to do quests on Crew3, the participants with the highest level will get a big prize.
We appreciate you very much and want to be on the same page. See you soon!
Learn more about AliumSwap:
About Us: https://docs.alium.finance/
Official Website https://alium.finance/
Blog: https://blog.alium.finance/
Twitter: https://twitter.com/AliumSwap
LinkedIn: https://www.linkedin.com/company/alium-finance/
Telegram Chat: https://t.me/aliumswap_official
0
people liked this article